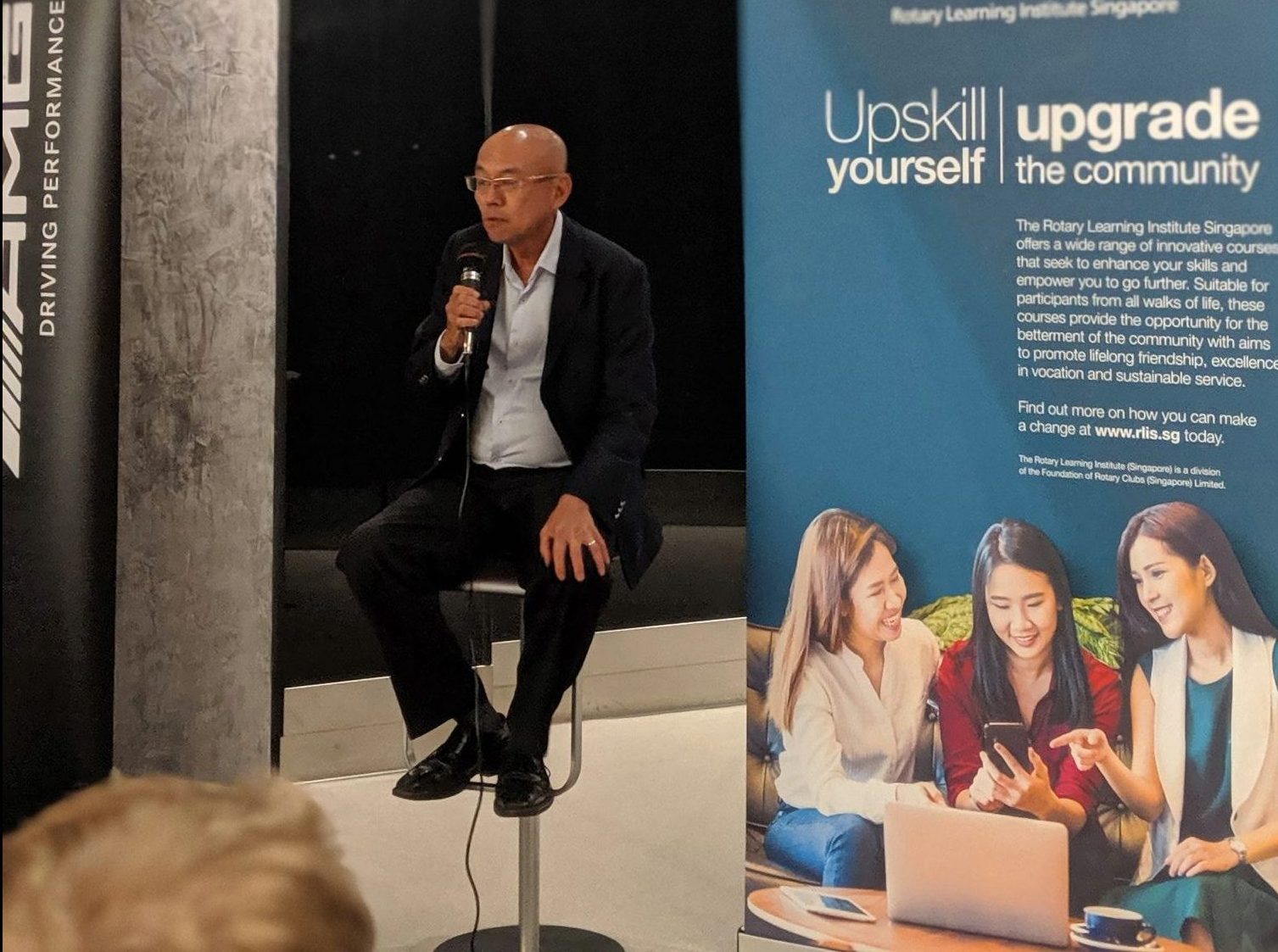 20 Jul 2021

Fireside Chat

Our first Fireside Chat:

Thinking Aloud on Singapore – Hope, Anxiety and Question Marks

was a resounding success. Speaker Han Fook Kwang shared insights on the complexities and ambiguities in Singapore's future, a product of his research interest as a Senior Fellow at the S. Rajaratnam School of International Studies. 71 Rotarians and friends joined in on the conversation, including PDG Chew Ghim Bok, IPDG Henry Tan and DGE RajaMohan. Special thanks to Mercedes-Benz for hosting us and offering test drive opportunities on their range of Mercedes-AMG cars!