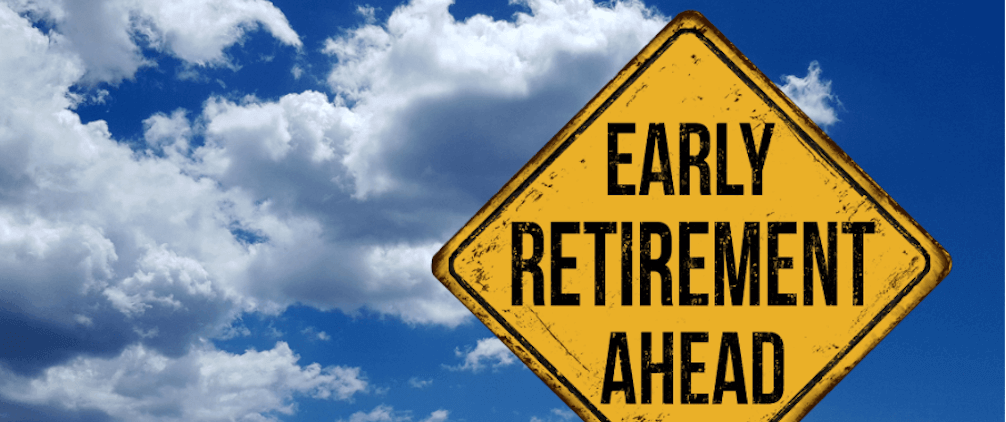 08 Jun 2021

Start Planning And Saving Now To Achieve An Earlier Retirement With These 3 Tips

When you are in the midst of working a monotonous 9-to-5 job, you might sometimes wish that you could just retire already. If only you weren't so young…

However, age doesn't actually matter. You can retire at any age you want. Although retiring early is more difficult than retiring at the usual average age of 62 years old, that does not mean it is not possible. It simply requires early planning and self-discipline in sticking to your financial goals. Below are 3 key factors to retire earlier.
Increase Your Savings
The first step to retiring early is to understand your current expenses by carefully tracking your spending. One golden rule is to have saved or invested at least 25 to 30 times the amount of your annual expenses in order to support your lifestyle upon retirement, once you do not have the steady income from your job. In order to save the amount of money you need fast enough for an early retirement, you have to be aggressive in your savings.

Living below your means is a necessity, and this requires being aware of where your money is currently going and making a detailed budget. Knowing the exact amount of money you want to save will also help you break down your savings goals into smaller increments.


Increase Side Income
It is important to save as much as you can, however ultimately there is a limit to what you can save. To account for this and increase your savings faster, you should also look for ways to increase your income. This could be starting a side business, investing in real estate, or stocks. Pursuing something that generates passive income will maximise the amount of money you could be making and shorten the time you need to save your target amount.


Settle Any Debts
Before retiring early, you should ensure you have no outstanding debts. This will reduce the amount of calculation needed in determining the amount you need to set aside for loan repayments and increasing interest rates. It will also give you peace of mind to allow you to enjoy a stress-free retirement.

As you prepare for an early retirement, you will have to budget for the kind of lifestyle you expect to have upon retirement. Although retiring could mean not working another day, it could also mean financial independence, where you still work but not to make a living. If you aspire to spend your time travelling the world or indulging in luxurious hobbies, you will need to adapt your financial planning to accommodate for these increased expenses.

Retiring early could mean you can spend a lot of time on a variety of hobbies, but it also means that you have more time to pass. Apart from financial planning for retirement, it is also important to plan for your retirement lifestyle. You can get guidance on this from our course on Planning for an Active Retirement.
Sources
https://cdn2.hubspot.net/hubfs/3811900/AdobeStock_210375704.jpeg
https://www.businessinsider.com/personal-finance/how-to-retire-early-steps-for-early-retirement