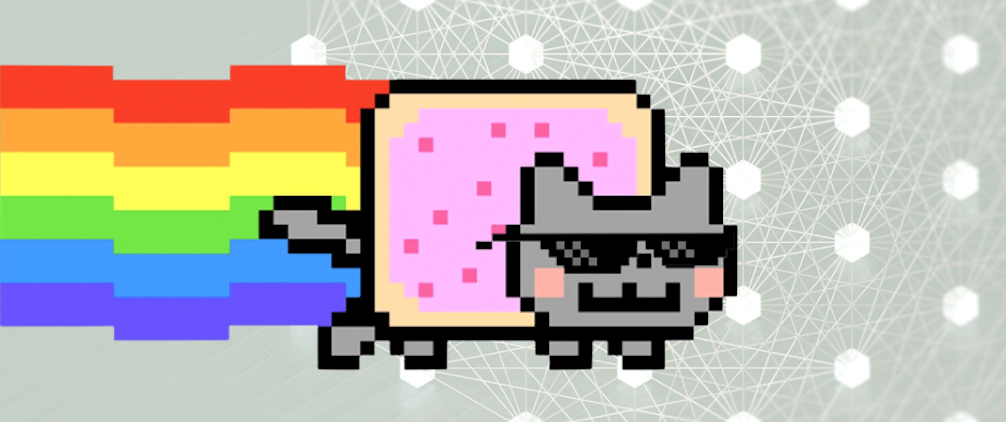 07 Jun 2021

What Are NFTs? How Does It Work?

To begin, NFT stands for non-fungible tokens. In economics, if an asset is fungible, it can be easily traded for another asset at the same value. For example, swapping a $10 note for 2 $5 notes.

However, if an asset is non-fungible, trading it would be impossible as it has unique attributes that cannot be exchanged for something else. Some examples include the Mona Lisa or the starry night paintings, which are all one-of-a-kind. They are digital assets just like any other property but only in a non-tangible form.

Therefore, in short, an NFT is a collectible digital asset that holds value similar to that of a cryptocurrency as a form of art or culture, much like how art is seen as a value-holding investment.

For artists, these 'NFTs' can serve as a certificate of ownership for their artwork.

So how do NFTs work?

One may wonder, how does a NFT store its value if it can be easily assessed online and duplicated by anyone? The difference is that the value is not stored in the artwork itself but in the tokenised certificates of ownership that can be bought and sold. The dynamic of it would follow exactly that of any digital security, where prices are driven by supply and demand. Given that NFTs are one of a kind, you can imagine how much they can increase in value if many people are looking to own that very particular art piece. The NFT file stores extra information, transcending into a realm of art, music or anything unique that can be stored digitally, beyond pure currencies.

Some examples include:
GIFs
Videos and sports highlights
Collectibles
Virtual avatars and video game skins
Designer sneakers
Music
even tweets count
Twitter co-founder Jack Dorsey sold his first ever tweet as an NFT for more than $2.9 million.
NFTs can be seen as just another branch of cryptocurrencies but more elevated. More specifically, NFTs lie on the Ethereum blockchain and are maintained by a multitude of computers globally. They may also contain 'smart contracts' given to the artist, for example, for them to receive a cut of any future sale of the token distributed in ethereum.
However, that is not to say that there is only one digital version of an NFT available on the marketplace. In a similar fashion to traditional art paintings, copied or imitated NFTs are still valid within the blockchain, but will not hold the same value as the original.
Thus, not anyone who duplicates the artwork by saving the image of the NFT can become a millionaire because the downloaded file does not hold the vital information that is part of the ethereum blockchain which results in its value.
References
April 2021, G. C. 30. (2021, April 31).
Confused about NFTs? We explain all you need to know
. Creative Bloq. https://www.creativebloq.com/features/what-are-nfts
BBC. (2021, March 12). What are NFTs and why are some worth millions?
BBC News
. https://www.bbc.com/news/technology-56371912
Conti, R. (2021, April 29).
What You Need To Know About Non-Fungible Tokens (NFTs)
. Forbes Advisor. https://www.forbes.com/advisor/investing/nft-non-fungible-token/