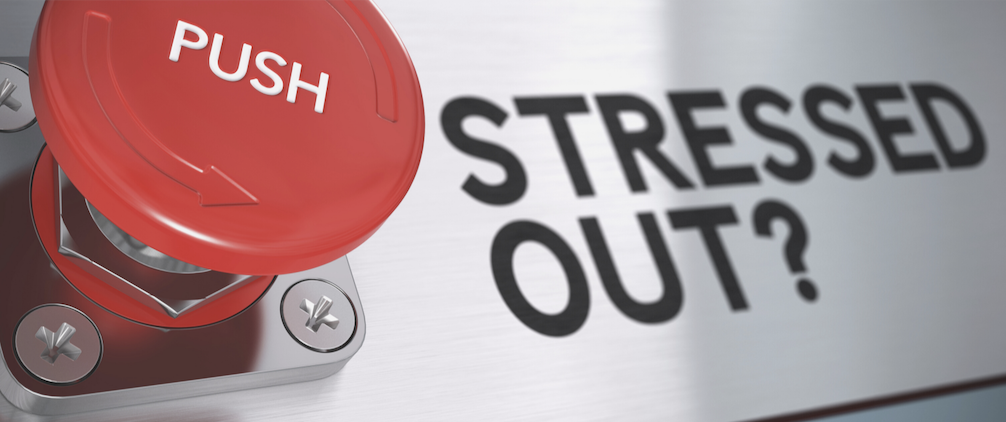 06 Jun 2020

What Are The Five Stress Management Techniques?

Did you know that stress kills brain cells? A calm environment stimulates their growth. Hence, it is extremely beneficial for us to ensure that our stress levels remain at bay so that we can focus and excel in the things that matter to us and make better decisions. In this article, I will be addressing 5 stress management techniques that are free of charge, convenient to apply and provides immediate relief.

1. Breathing

Breathing may seem like a no-brainer to some, but the effects of deep breathing should not be underestimated. When done correctly, breathing can drastically change your overall stress levels. While rapid and shallow breaths cause stress, deep breathing oxygenates blood levels, ground spirits and clears your mind. The best thing about this technique is that it is discrete and convenient.

Sit up right in your chair, feet flat on the ground and hands on top of your knees. Count slowly to three as you inhale through your nose and watch your belly fill with air. Hold for one second and then slowly breathe out through your mouth as you count to three again.

2. 10-minute Walk

Taking a walk is an excellent form of stress reliever that can work anywhere. A simple change in environment can do wonders for your state of mind, as it takes away the stress associated with your current environment. A short walk around the office or simply standing up to stretch during a break at work can offer immediate relief in a stressful situation. When overwhelmed, always take 1 to 2 minutes to collect yourself, and walk away (if convenient) to reposition yourself.

3. Meditation and mindfulness

Meditation can be beneficial for both short-term relief and long-term stress management. There are many types of meditation available, but I personally enjoy practicing guided meditations through various phone apps. Set aside 10 mins to follow the guided meditation steps, or simply just focussing on your breathing and placing your thoughts aside before you sleep to allow your mind to rest in the present.

Along with meditation, being mindful of your surroundings can also help provide stress relief. Simply pay attention to what you see, hear, taste, touch, and smell. After which try "the mindful pause", coined by Psychology Today, which constitutes of 2 steps. When faced with a stressor, take a step back to pause and notice the rhythm of your breath for 15 seconds. Thereafter, conclude by asking yourself — how might I use one of my character strengths right now? Take positive action with any character strength that pops up.

4. Exercise regiment

Physical activity is vital in managing stress and improving mental health. Exercise does not necessarily mean power lifting or training for a marathon. Something as simple as walking, swimming, hiking, yoga, pilates, spin class or cycling constitutes as a form of physical activity. It is even better to choose something you enjoy so you can take your mind off unpleasant emotions. The idea is to allow your blood to release endorphins through such activities which can instantly improve your mood.

5. Reflection journal

Lastly, create a journal to write in detail about feelings and thought processes related to stressful events. This helps you clarify thoughts and feelings, and you might even realize some gain fresh perspectives allowing you to be even more self-aware. Sometimes, it may also serve as a problem-solving outlet as it is easy to brainstorm ideas and solutions on paper as you write about the problem.

Journaling helps you to focus on the things of life that matter most to you, which is also the purpose of gratitude journaling. When you are more aware of the blessings you have in life and resources to overcome the stressful predicament, you can feel positively encouraged.

If you prefer journaling over meditation, or vice versa, set aside the time to do either before you sleep or just when you wake up.

In conclusion, stressors, whether good or bad are inevitable circumstances in every life. Thus, it is recommended for us to practice such techniques so that we can easily put them to use when the time calls for it. If you want to learn more, do sign up for our course on "

Partnering with Stress

" to find out other ways in which you can limit stress in your life!
---
References
Berzin, R. (2020, July 3).
10 Reasons Stress Can Be Dangerous For Your Health.
Mindbodygreen. https://www.mindbodygreen.com/0-14560/10-reasons-why-stress-is-the-most-dangerous-toxin-in-your-life.html
Niemiec, R. M. (2017, January 19).
10 New Strategies for Stress Management.
Psychology Today. https://www.psychologytoday.com/intl/blog/what-matters-most/201701/10-new-strategies-stress-management
Reese, N. (2013).
10 Simple Ways to Relieve Stress.
Healthline. https://www.healthline.com/health/10-ways-to-relieve-stress
Scott, E. (2006, January 23).
17 Highly Effective Stress Relievers.
Verywell Mind; Verywellmind. https://www.verywellmind.com/tips-to-reduce-stress-3145195